Construction
This kit begins with the forward wheel well. As someone else said in regards to this kit. measure 3-4 times, glue once. There is a bracket inside that is misplaced on the instruction that needs to be placed a litte further back in the wheel well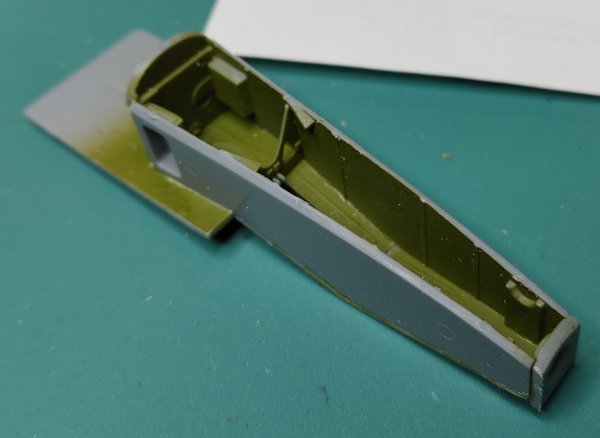 Cockpit.
Like most aircraft kits The cockpit is where most of the work is. The level of detail is pretty typical of what you would find on P-39 kits of all scales. It's there, but not crisp as I would expect on a kit of this scale.
Eduard makes a color PE set for this that really enhances the cockpit and the kit as a whole. There's minimal alteration required and you can just the basic or add even the smallest detail included with the set. (as usual, I chose the latter)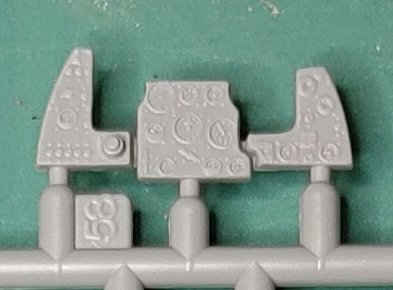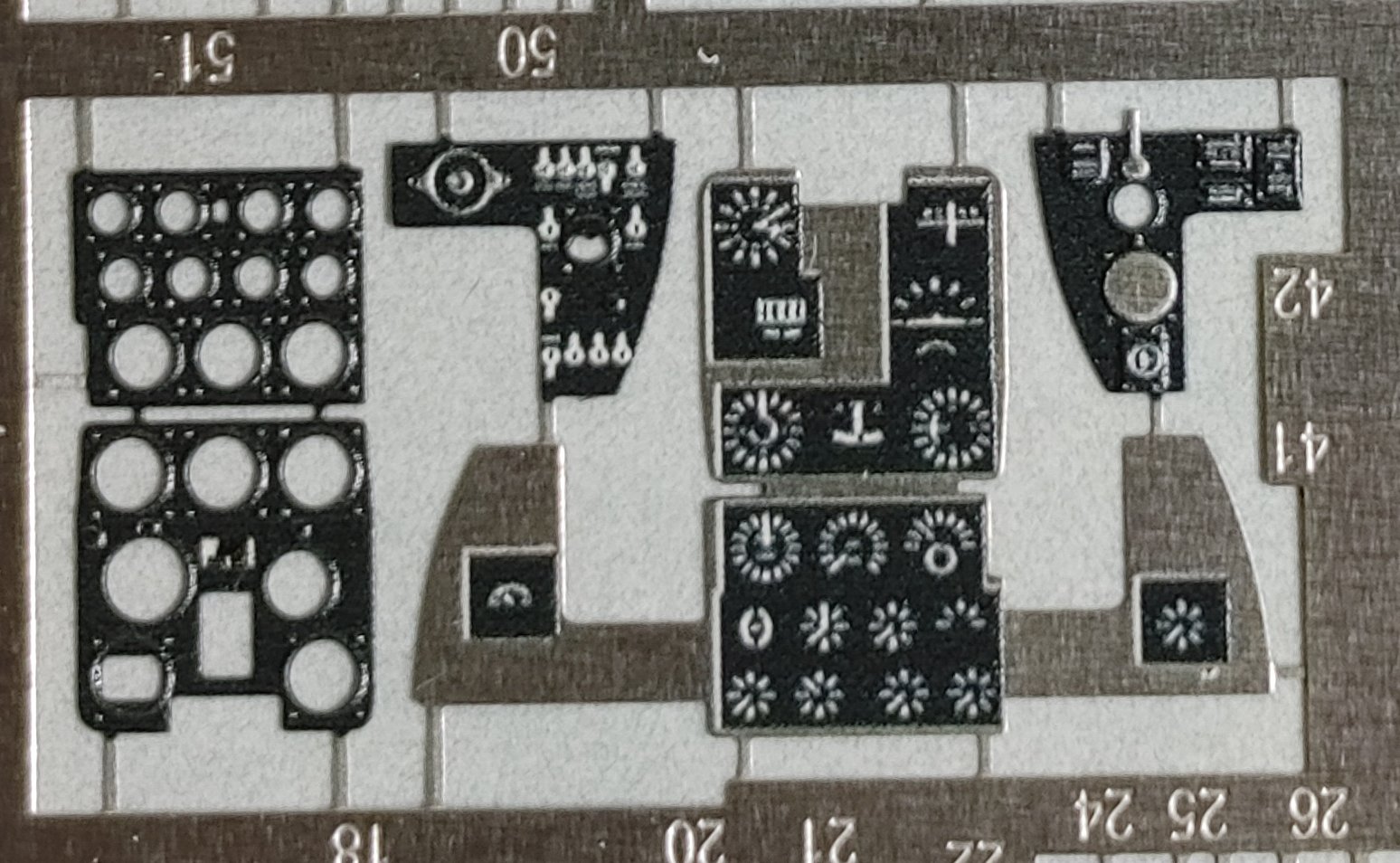 The instument cluster requres you to file off the existing detail to attach the replacement. The upper panel from the kit was not used, but I did cut off the instrument housings off the back, drilled them out, installed the wiring to them and used them on the PE part. The wires were then tucked in and glued under the lower panel.
Once the panels are installed, you have the option of adding all the levers, knobs and switches... make sure you have a good set of tweezers because these tiny parts can dissppear in a blink of an eye.

At this point if you choose to install the PE throttle controls, you will need to glue the cockpit assembly into the left side of the fusilage. Some of the linkages attach to the fitting on the cokpit floor. Once all these subassemblies are installed, I glue the fusilage halves together and add a couple small handles to the cockpit floor.
In the nose there is an open panel, leave it open until you've added the landing gear and rear control surfaces and you suddenly need to add more weight to keep the tail off the ground (like I did)
Attaching the wings to the fusilage became the biggest fit issue with this kit. There was a huge gap that needed to be filled. I was able to fill it with a piece of strip styrene and only a small amount of trimming and sanding. The black nonskid walkway hid the seam reasonably well.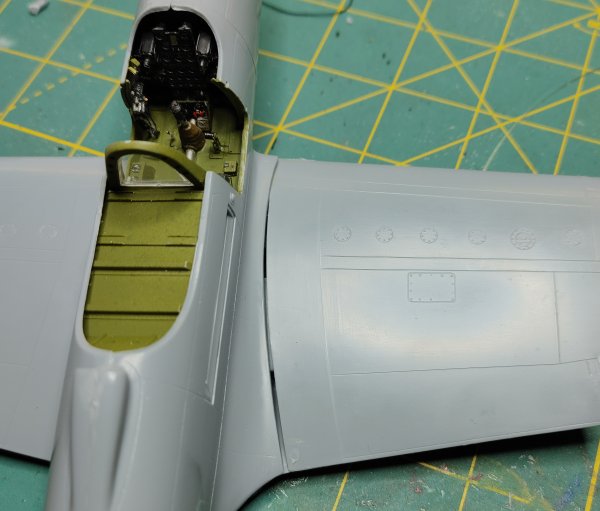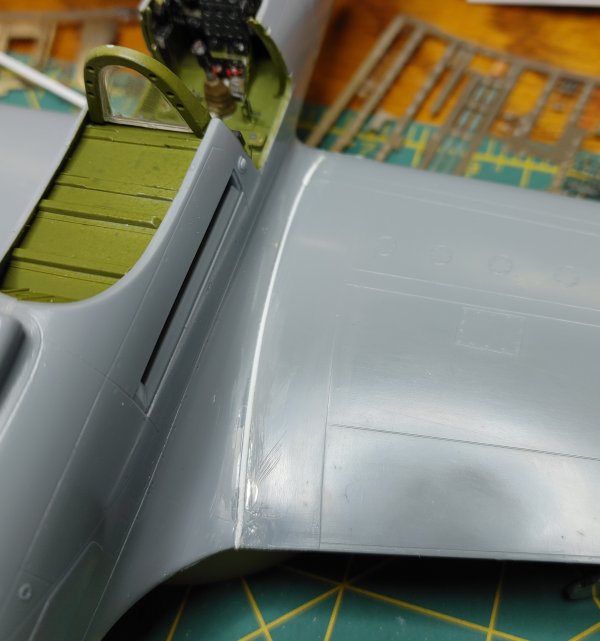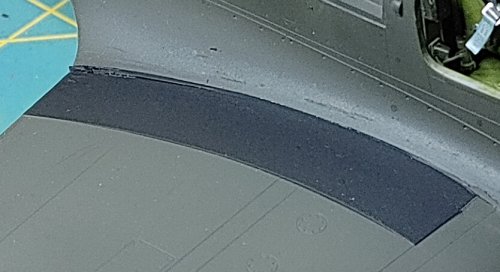 Painting
The P-39 was painted in several different colors. Most were Olive Drab with Haze Gray underneath, those destined for Great Britain generally had green/Brown or Green/gray camouflage with lt blue undersides.
For this one, I kept it pretty straight forward, A Darker Green on top Haze Gray on the Bottom.
I found that Testors Deep Yellow in the 1/4 ounce square bottle was a match for the Yellow used in marking on the aitcraft.
The waterslide decals came off the paper quickly and settled into the panel lines easily with a little bit of solvaset
Once the Dry, Two coats of alclad Flat and a little light weathering around the exhausts and gun, some chipping along leading edged and this one heads for the shelf.