The Build
Cockpit
I started by painting the cockpit components and interior RLM66.
With the small size of the parts I find it easier to paint the dials and other details while still on the sprue.
I added a little RLM02 for some contrast and dry brushed the gauges white to pick up the well defined details on the guages and added a little red where needed.
The seatbelts are made from Dental Floss with Verlinden #65 seat belt buckles.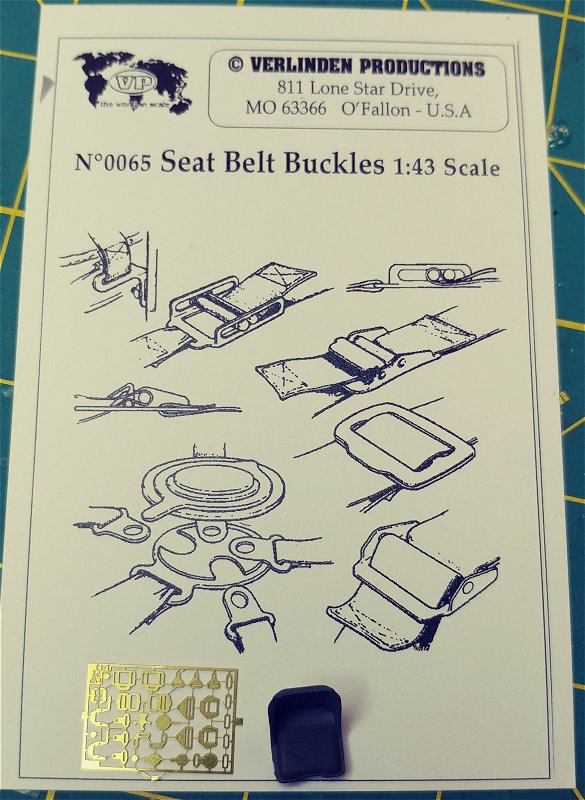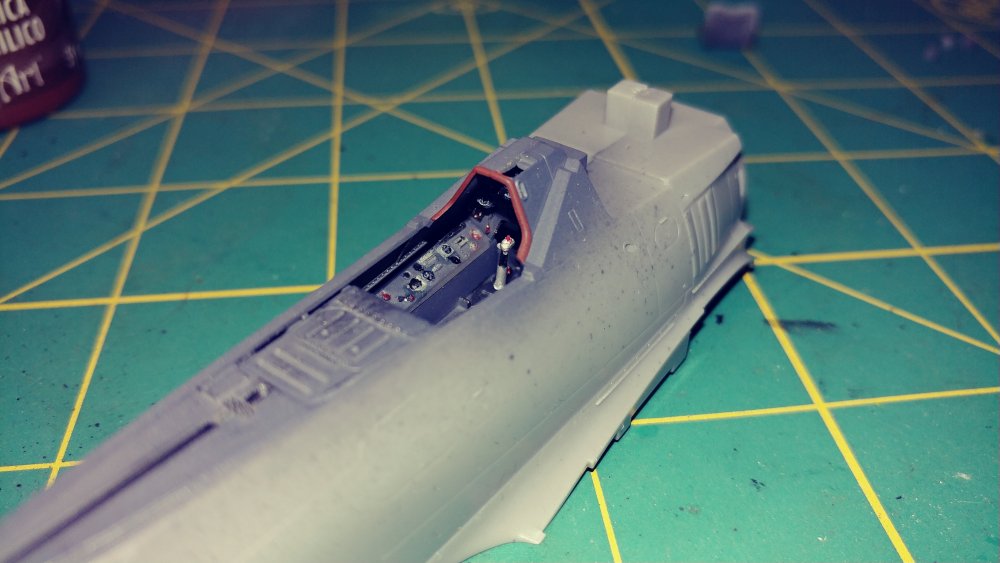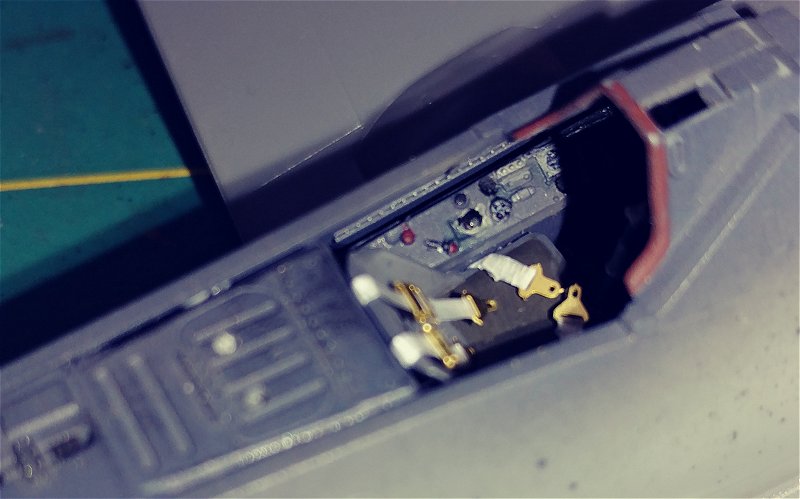 (Click to enlarge)
Note:the beauty of taking and posting photos daily is seeing the things I miss and correct before moving on.
(such as the sprue cut on top of the instrument panel)
---
Wings
I'm using this kit as sort of a testbed for an upcoming Tomcat project, part of which is working navigation and formation lights.
Installing there entailed elongating the channel for the existing clear wing light kit parts
I glued .75mm fiberoptics cable into the trough and through the wings, since there's no internal light source I had to find a way to expose the ends unobtrusively.
This turned out to be two spots behind the pilot's seat once the wing is mated the the fuselage, the ends are clipped, mushroomed and fed back into the fuselage
The hope is I get enough light though the canopy to make them glow.
---
Engine & Cowling
This kit comes with a small bag of parts to convert it to the /U7 high altitude version.
These parts replace standard kit parts and seem to be made out of some sort of cement resistant plastic.
It appears I'm going to have to epoxy or CAA adhesive to get them to stay on..

There are two, 13mm machine gun barrels protruding from the weapons bay cowling.
There were removed and the area modified to accept the brass replacement barrels

The engine consists of 5 parts and has a decent amount of detail. Normally I would try to add some but it's already I tight fit inside the cowling
---
Paint &amp Markings
The canopy is masked of with plain ol' scoth tape.
Personally, I find it easier to see the canopy lines with the transluscent tape and since it's substantially thinner, easier to trim off.
After removing the engine &amp cowling, the aircraft was painted overall with Testors RLM 76 Light Blue, followed by AK acrylics in grey and green. I was surprised at how little contrast there was between the the two.
Once dry, I flipped it upside down and painted the inside of the wheel wells RLM02.
Once dry, I re-installed the engine and cowling and the landing gear.
Love the decal set, They lift off the paper easily and slide right into place. A little water if you need to adjust and they'll settle into panel lines nicely with a little solvaset.
The the aircraft was then clear coated with Alclad Semi-matte finish.
---
Once dry I peeled the mask off the canopy and installed the weapons, the Barrels were chemically blackend.
Unfortunately the starboard side supercharger broke loose from the epoxy I eventually ended up using to keep it attached. Weathering was subtle, exhaust from the engine and guns, a little paint chipping here and there.
For the radio aerial, I used two strands of wire from a seat of broken ear-buds
So anyway, here it is, my version of the Graf Special