ManCave Modeler presents...
Bell P-39D Airacobra
67th Fighter Squadron, Cactus Air Force, Guadalcanal
Revell 1/48 scale.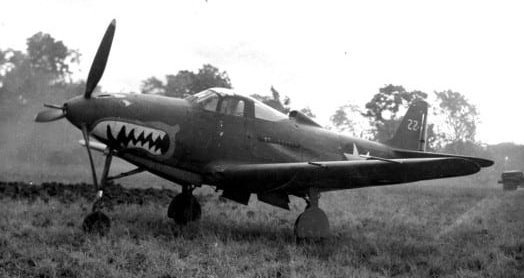 Originally produced by Monogram back in the 1960's, this 2011 re-release opf this kit is still pretty decent for relatively short money...
Considering the age of this kit, it's still has a nice amount of detail. The cockpit detail is still fairly crisp and the instrument details can be easily brought by dry brushing. This kit includes the weapons bay in the nose which isn't included in a couple other 'Cobra kits I have in the stash. This creates an issue with balance and requires some creative placement of nose weight, or you can use the clear plastic support supplied. I was able to place weight in enough places to get it off it's tail, but barely.
There are some fit issues and a little bit of flash here and there, but the big complaint will be the raised instead of engraved panel lines.
we're not talking about casting a shadow across the surface, be they are there.
This kit comes with a
Construction... Most of the construstion of this kit revolves around the cockpit and nose section.
I have a couple of the Eduard kits in the stash, none of which came with the

Painting...
This aircraft was paited in RAF colors using model master enamels and acrylics
F/S 30118, Field Drab (acrylic)
F/S 34079, Dark Green
F/S 35622, Duck Egg Blue
Final Thoughts...
This is absolutely my all time favorite kit.
it's old, it's dated, it has it's flaws and as I said earlier, the raised panel lines might be a turnoff for more experienced modelers, but it's a minor anoyance to me at most.

Would I recommend this kit, absolutely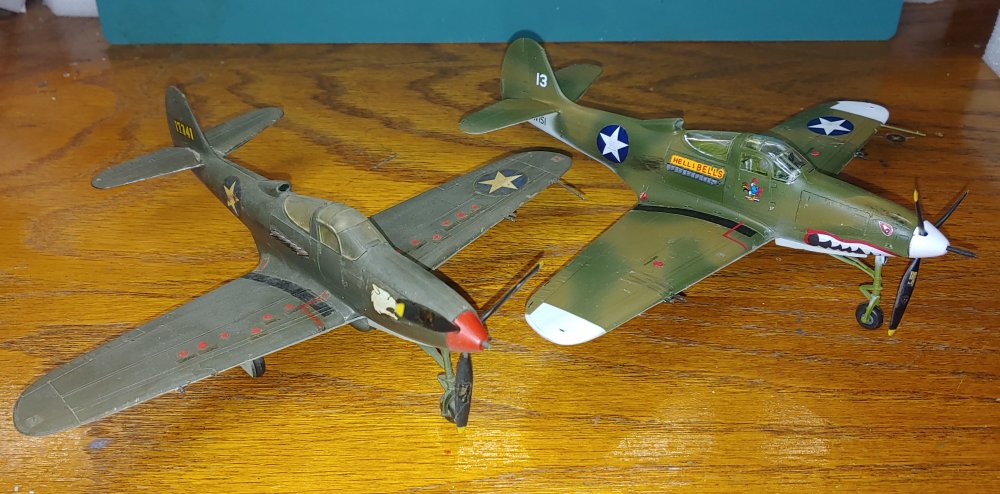 (shown with the same kit from the 1970's)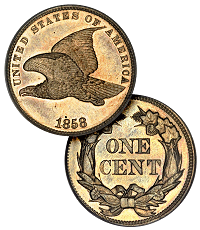 My two cents worth
---

---
Last Updated November 25, 2018